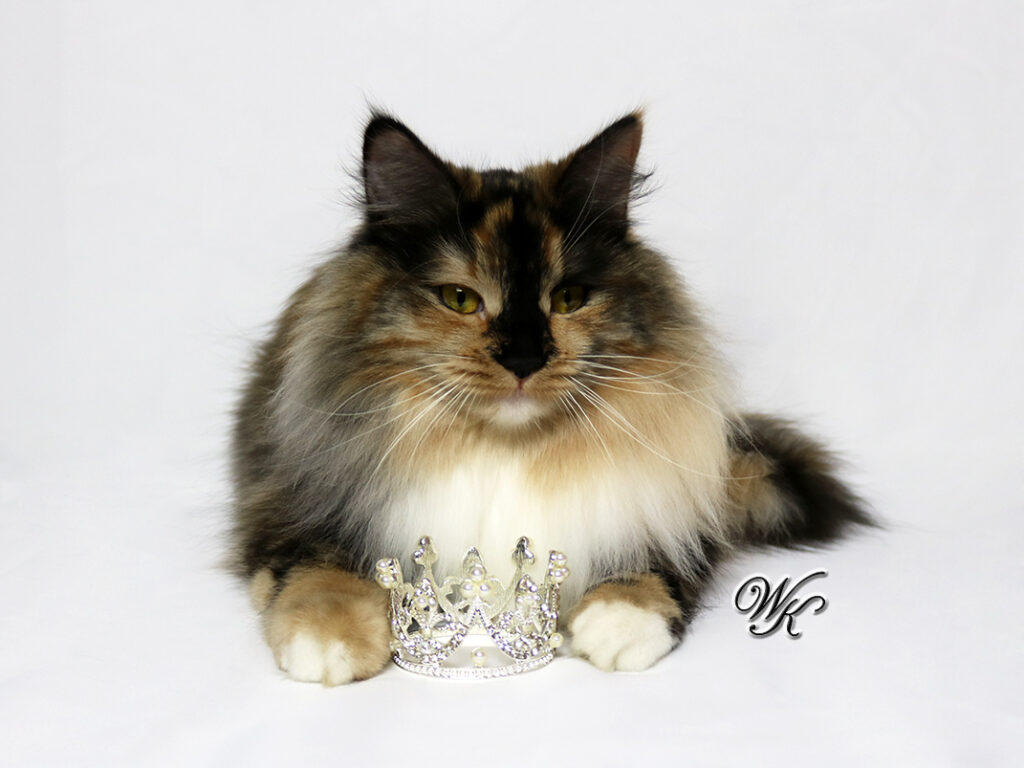 Summer/Fall 2020 Breeding Plans
First and foremost, our beautiful Princess Enya Thea will always be our beloved fur baby and a special part of our family.  Whether she becomes a mother or not will not change our feelings for her or her place in our family.
Princess Enya Thea will be one year old in March of 2020.  In the Summer or Fall of 2020, we are planning on trying to breed her with one of our good friend's Siberian males.  Our friend has been a Siberian breeder for many years and her cats are all sweet, healthy, traditional Siberians.
The male that we have chosen for Enya is a young, handsome golden male named Octavius (Tavi).  He and my award-winning male, Gabriel Gideon, have the same father and are from the same cattery.  We have been watching Tavi's development since he was born and are happy with his health, temperament, bone structure, growth, etc.
Princess Enya will only have one litter per year, so we will have very few available kittens.  If you are interested in one of Princess Enya's kittens, please fill out our contact form.  Thank you for your interest in a Winter Kot Siberians kitten!
Questions or Comments?
Are you interested in finding out more about Winter Kot Siberians or the Siberian breed in general? Please read our FAQs or fill out our contact form for more information. Thank you.