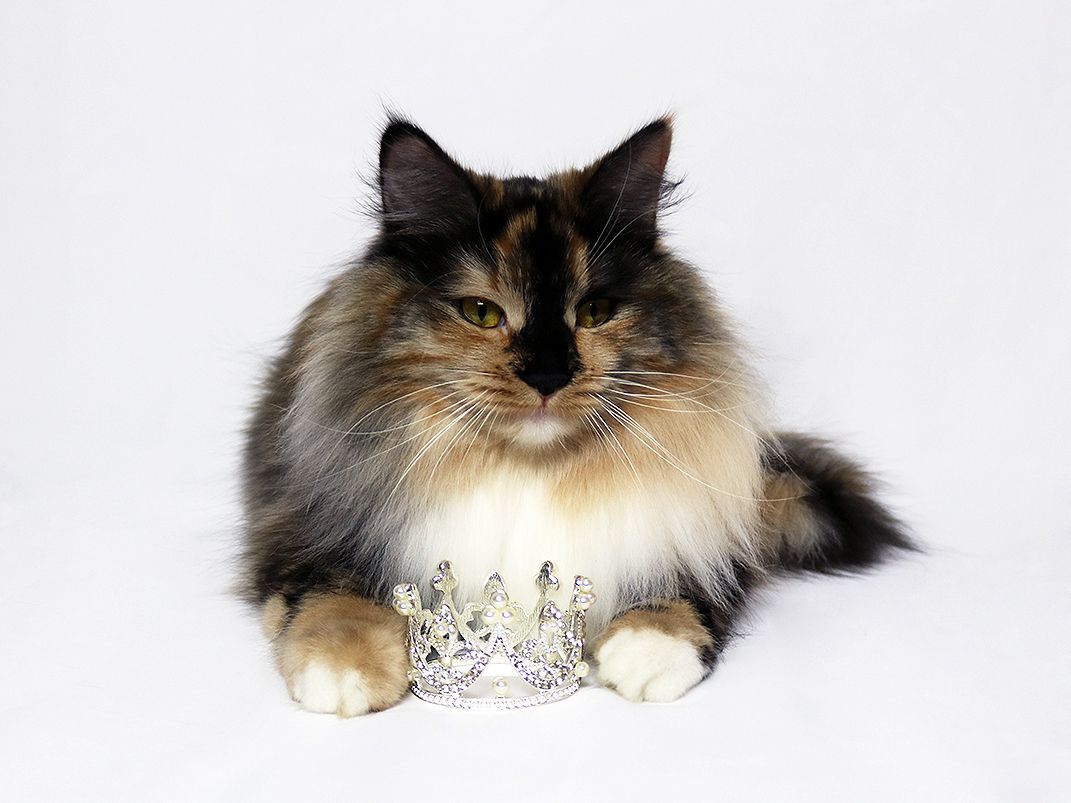 Kings Choice Enya Thea of Winter Kot (Enya Thea)
Queen Enya is a gorgeous smoke tortoiseshell (with white) Siberian female.  Enya Thea means Little Fire Goddess and we think it suits her perfectly!  She is brave, adventurous, and strong while also being loving, sweet, and happy.  We are very happy to have her join our Siberian family and are very excited to be a part of her life for many years to come.  Enya Thea loves to run, chase, and climb.  She actually learned to fetch a ball before she learned her own name!  Another one of her favorite activities is to snuggle and nap after she has tired herself out by running around and playing with toys.
Queen Enya has had an ultrasound scan of her heart, as a precautionary measure, to check for Hypertrophic Cardiomyopathy (HCM).  The ultrasound was evaluated by a board certified Veterinary Cardiologist and every part of Queen Enya's heart is perfectly normal.  There are no signs of HCM or any other heart issues.  The written report of Queen Enya's HCM scan is available, upon request, for prospective kitten parents to view.
Enya Thea is registered with the Cat Fancier's Association (CFA) and attended one CFA cat show at 4 months of age.  She won Best of Breed Siberian several times at that cat show.  Queen Enya's certified CFA pedigree and CFA registration papers are also available, upon request, for prospective kitten parents to view.